Tsukuba Hotel Chain has established a capsule hotel in "Hotel ASAKUSA & CAPSULE", "OKACHIMACHI Station hotel", "IRIYA Station hotel". Please use our hotel for Sightseeing, business, traveling alone.
We provide a good location hotel near-by Ueno & Asakusa with a reasonable price.
In "Hotel ASAKUSA & CAPSULE" & "OKACHIMACHI Station hotel", it is fully equipped with a large public bath. The Wi-Fi access is free and the service in facilities is fully equipped.
What's a capsule hotel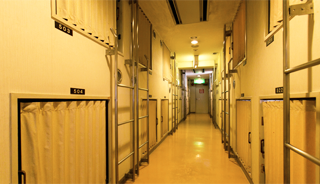 What kind of place is a capsule hotel?
Capsule Hotel is a rational accommodation in pursuit of lower price by achieving the function only for sleep.
In a space slightly larger than the tatami, you can use a comfortable environment than it looks.
A room can be private space by closing the blinds and doors.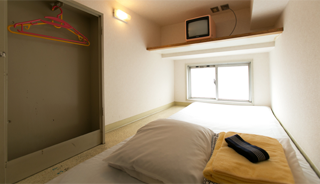 The main Capsule Hotel user
Since the room number is larger than a business hotel, a capsule hotel is often used by those users such as travelers who want to save the hotel charges, businessmen missed the last train, users who are on expedition for an event.
It is available for customers who jump in without reservation, and this is the advantage of a capsule hotel.
Well-equipped facilities in the hotel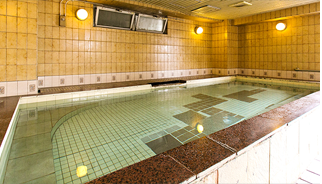 Radium public baths equipped by gender
The public bath is available for any customers staying with us.
Available time is from 4:00 pm to 8 am for both men and women. (Only shower is by 8:30am.)
Please heal the fatigue of the journey on the day with our proud Radium Hot Springs.
※Radium Hot Springs is available only in "Hotel ASAKUSA & CAPSULE".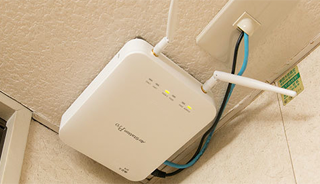 Free Wi-Fi access point
It has established Priorities LAN, wireless LAN Internet.
(Wi-Fi Access point [ASAKUSA_AP] installed 11b / g)
Customers can use both personal computer and mobile terminal without stress.
※There is also the location unavailable in a part.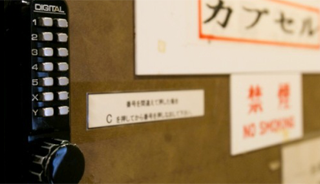 Key with a personal identification number provides safety for women
In Women floor, it is equipped with the system that enters the security lock on the personal identification number.
The women traveling alone can stay in peace.
※Key with Personal identification number is the facility only in "Hotel ASAKUSA & CAPSULE".
Price List
※The above facility is not well equipped by the hotel.
Please kindly understand. Thank you.
◆ Hotel ASAKUSA&CAPSULE
Accommodation plan

Rates
blueprint

Capsule for men

2,200yen〜

Capsule for women

2,200yen〜

Student discount capsule room man business

1,700yen〜

Student discount capsule room woman business

1,700yen〜
◆ OKACHIMACHI Station hotel
Accommodation plan

Rates
blueprint

capsule room

2,600yen〜

Student discount capsule room

2,200yen〜
◆ IRIYA Station hotel
Accommodation plan

Rates
blueprint

Capsule for men

2,200yen〜

Student discount capsule room

1,600yen〜